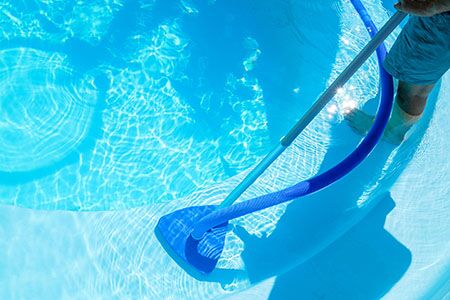 Are you looking for a trusted pool cleaning service in Missouri City TX? Can't seem to figure out just who to trust with your pool? Don't worry, we understand how you feel and we know that you want nothing but the best pool service homeowners can turn to. That is why Pool Spark Sugar Land was founded; to redefine the type of pool service you may be accustomed to.
We put together the best team. A team that next time you need your pool cleaned, renovated, and repaired, you can be sure that we will be there to give you the pool service you deserve. At Pool Spark, we have brought together a dedicated team full of professionals that are up to date with the latest systems and techniques in the pool industry to ensure that your pool is handled by professionals. Pool spark is a customer-centered business that puts the highest service on the satisfaction of our customers because we know how much it costs to set up a pool that you love, and we honestly believe working with Pool Spark is a great way to ensure you're getting the right value for the money you're investing.
Contact Our Expert Pool Service Sugar Land Team Now!
The Pool Service Sugar Land Texas Chooses Most
Pool spark offers more than just routine cleaning services, we go all out to ensure that your pool receives the care it needs to last. Public swimming pools are notorious for accommodating a lot of people over a period of time, this means that your pool needs to be cleaned thoroughly with the safest products and methods to ensure the safety of the users, even if it's your personal pool at home. We have this on lockdown and have employed only professionals with proven experience in cleaning public and private swimming pools to the highest standards and are efficient in their work rate. We understand the value of your time so we will never put you on the clock and deliver anything near sub-par services. Our overall mission is to deliver the pool cleaning service Sugar Land pool owners need at all times, plus maintaining our track record for maintaining these pools to the highest possible standards.
Our research has revealed that lack of or poor maintenance is the leading cause for rising pool renovations and repair in Texas. As a pool owner, you know that the investment you've put into building that pool is at risk if you don't let a top-notch pool service company like Pool Spark Sugar Land give your pool the most efficient pool maintenance. Beyond being the best pool cleaning service pool owners have come across, we are also the best builders, renovators, and maintainers you can find in Sugar Land and we look forward to working with you soon.